Free Fire, a popular battle royale game, boasts a diverse array of maps that provide players with unique landscapes to explore, engage in battles, and strategize their gameplay. Developed by Garena, the game's developers have introduced six main Maps that have captured the attention of players worldwide. These maps offer a variety of locations, challenges, and strategies for players to master. In this article, we'll delve into each of these maps, discussing their features, locations, and the experiences they offer to players.
The developers of Free Fire have introduced a total of 6 maps, which are some of the most significant maps in the game. Let's talk about these maps and the locations within them. If you're a Free Fire player, it's essential to know about these maps and their places.
Bermuda (8×8 Square)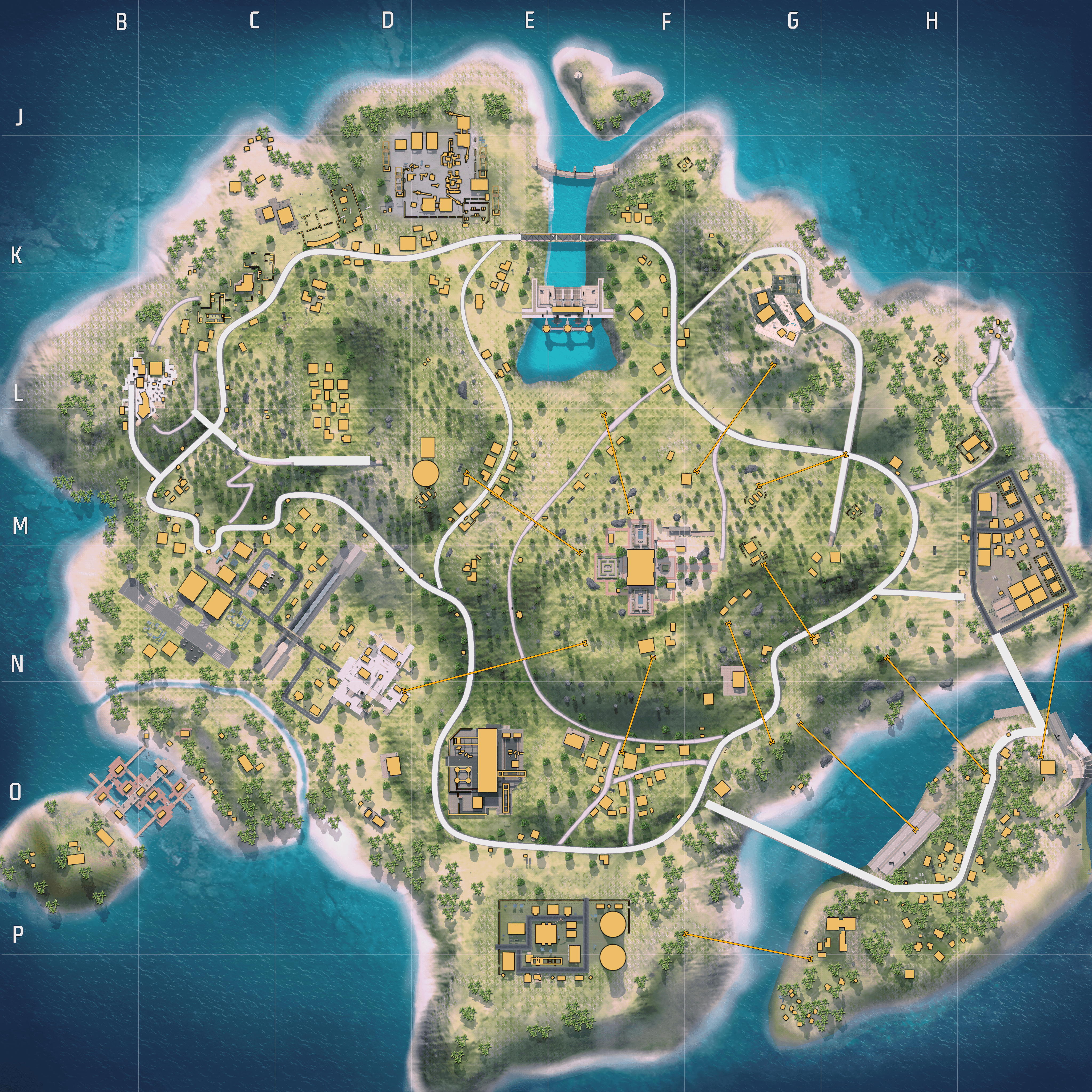 Firstly, let's discuss the "Bermuda" map. This map is one of the oldest maps in Free Fire. It's used in both the CS Rank and BR Rank modes. The map is larger than most others and contains 20 locations. Here are some of the location names:
Shipyard
Bullseye
Graveyard
Observatory
Rim Nam Village
Hangar
Katulistiwa
Plantation
Riverside
Clock Tower
Bimasakti Strip
Mill
Peak (New)
Factory
Mars Electric
Pochinok
Kota Tua
Cape Town
Sentosa
Keraton
Several changes have been made to this map since its launch, and players are familiar with all its locations. People enjoy playing on this map, available in both CS and BR modes.
Bermuda Remastered (8×8 Square)
The Bermuda map underwent improvements and was named "Bermuda Remastered." All the locations on this map look authentic. It was included in ranked matches a few months ago but was later removed.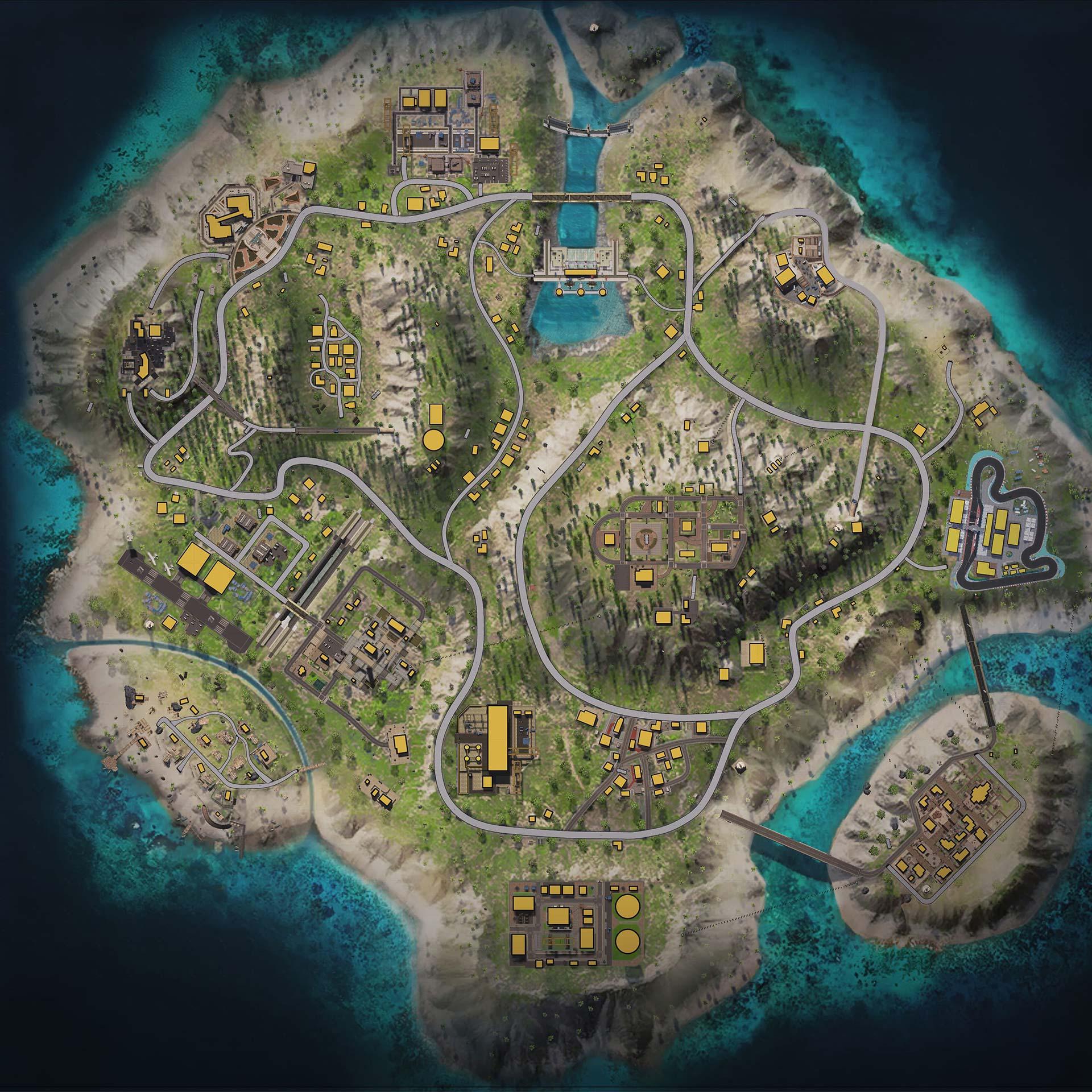 While players liked this map, many prefer the original Bermuda map and enjoy playing on it. Some location names on this map include:
Mill
The Circuit
Samurai's Garden
Nurek Dam
Academy
Observatory
Hangar
Purgatory (11×11 Squares)
Purgatory is the largest map in Free Fire, and players love it. This map is also one of the older ones. It was initially available in both CS and BR Rank modes, but it has been removed from those modes.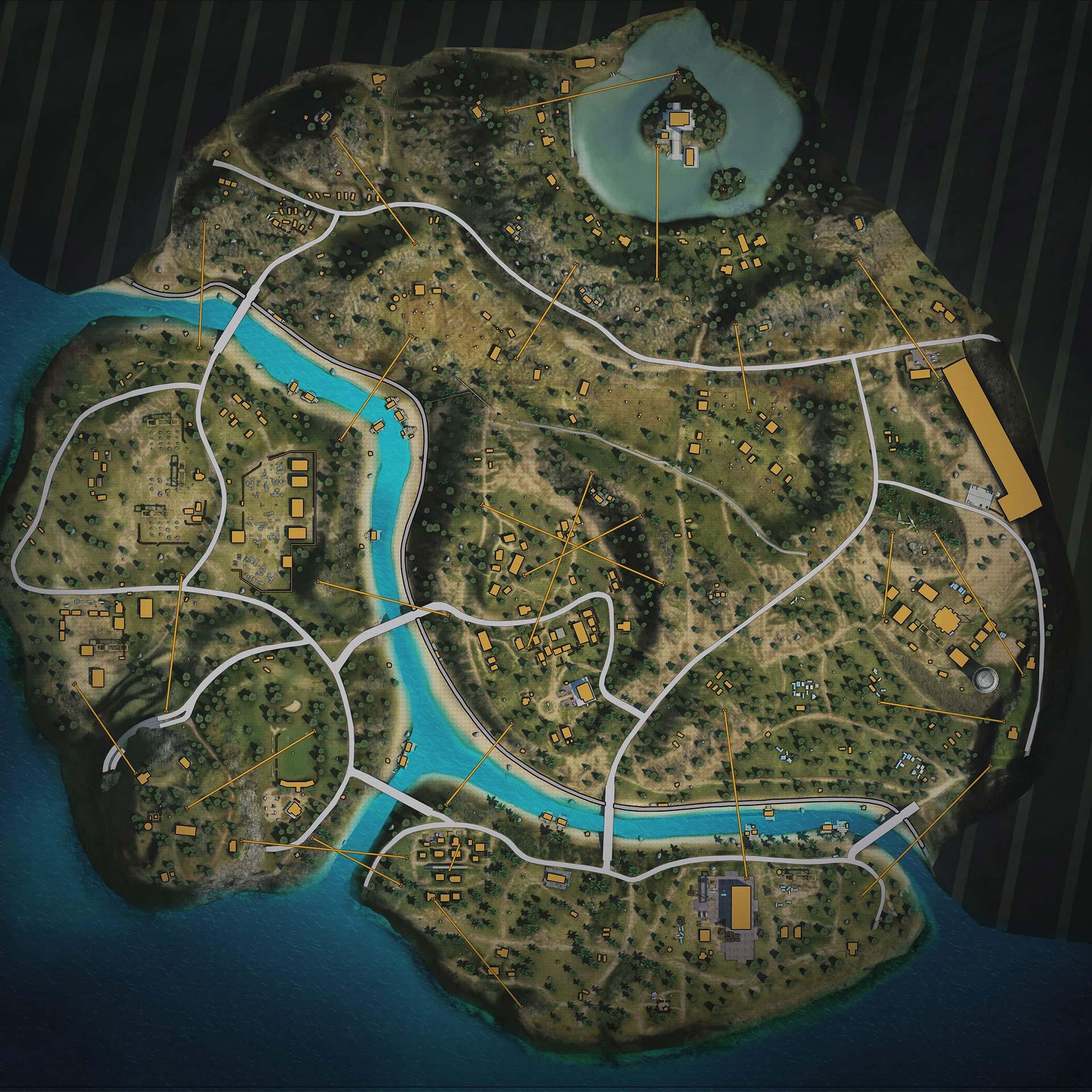 Now, you can play this map in BR Normal mode. The locations on this map are well-designed, providing good loot opportunities. Here are some location names:
Crossroads
Marble works
Quarry
Mt. Villa
Golf Course
Moathouse
Central
Fire Brigade
Lumber Mill
Brasilia
Campsite
Forge Ski Lodge
Fields
Kalahari (8×8 Plots)
Kalahari was introduced after two older maps and received positive feedback. It was initially available in both CS and BR Rank modes, then removed, but it's back in the game now.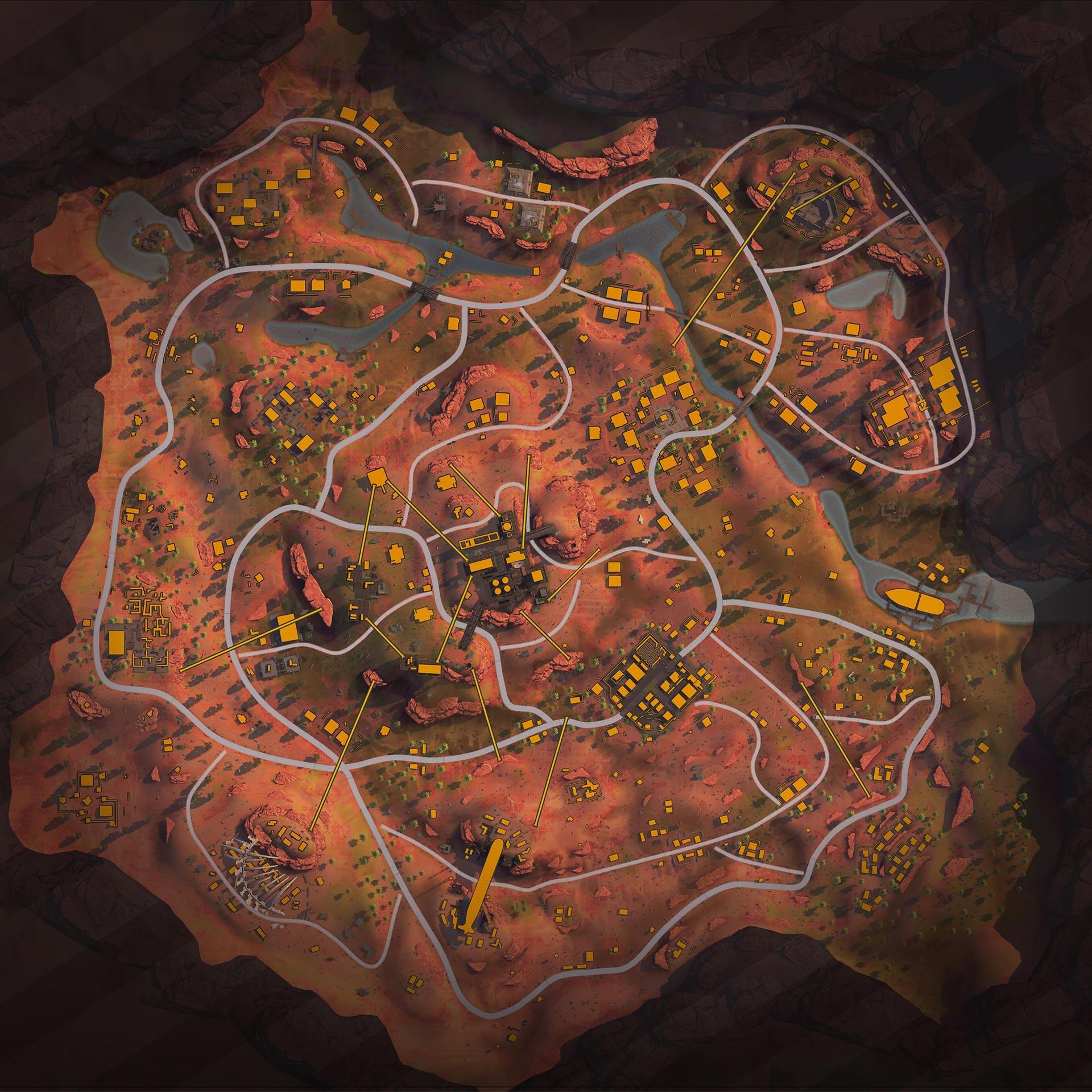 The map features high locations, and a grappling gun has been added to help players traverse. Here are some location names:
Old Hampton
Shrines
Foundation
The Maze
Mammoth
Bayfront
Refinery
The Sub Council Hall
Command Post
Stone Ridge
Santa Catarina
Confinement
Alpine (8×8 Plots)
Alpine is similar to Bermuda Remastered and was well-received by players. It was available in ranked matches for a while but was later removed.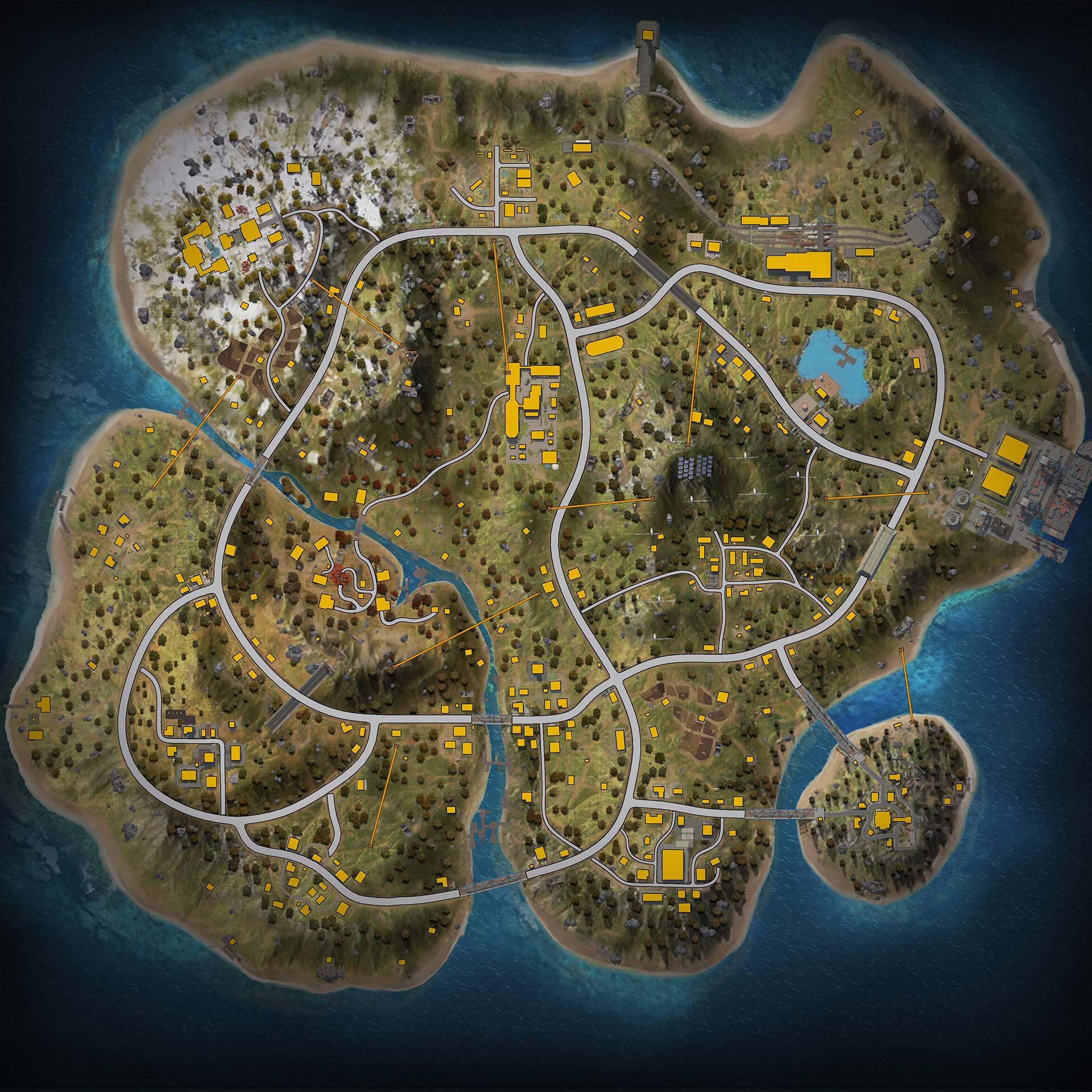 Now, you cannot play on this map. Some location names include:
Snowfall
Garrison
Ocean View
Fusion
Blue Ville
Forest Red
River Mouth
Stadium
Rye
Vontage
Basecamp Dock
Sunside
Carousel
Railroad
Militia
Nexterra (8×8 Petak)
Nexterra is an excellent map loved by players. All the locations are attractive, and it features an area where you can glide without taking fall damage.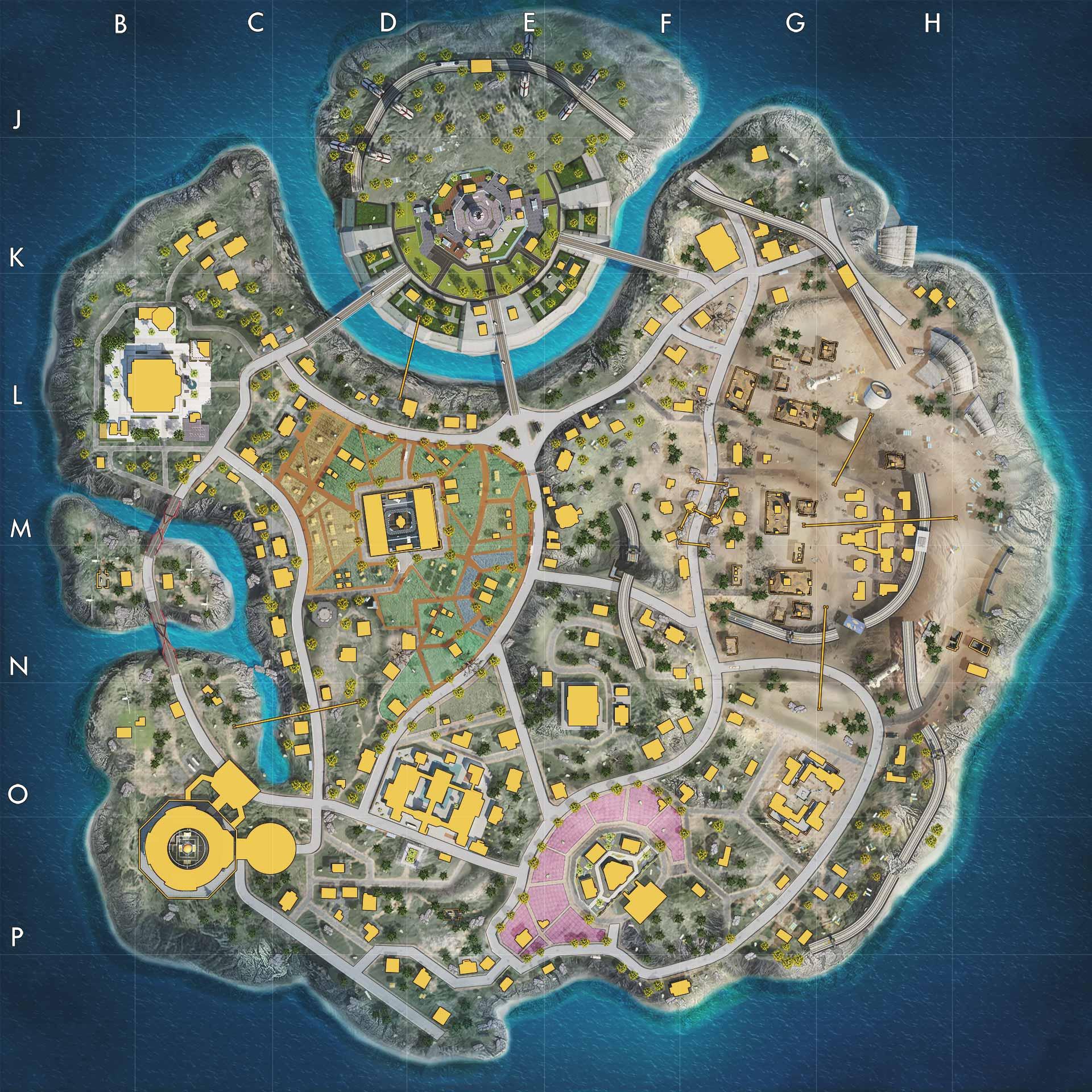 Nexterra is now available in ranked mode and can be played in both CS and BR Rank modes. Some location names are:
Museum
Intellect Center
Turbine
Grav Labs
Farmtopia
Plazaria
Deca Square
Mud Site
Rust Town
Zipway
Mortar Ruins
Twin Bridge
I hope you find this information about these 6 Free Fire maps helpful. If you want to read similar content, you can subscribe to our website's notifications.